EXAMPLES
BioWash dramatically enhances nutrition, minerals and moisture uptake by the plant. It also means less expense for the grower. Customers all over the world are experiencing great success after consistent use of BioWash Solutions.
Germination (Hard Seeds) – NOTE: Call before treating                           
New beans; The difference
---
Berries
Blueberry Demonstration
  Control: 214;  BioWashed 387: (+ 55%)                                       
More, larger & sweeter
     Blackberries
                           "Biggest yield ever."           
Raspberries 
Bumper Harvest
---
Strawberry
          Snap freeze                 –        BioWashed: Complete Recovery
---
Avocados
BioWash produced 200+ fruits after 11 barren years
---
Citrus
Non-BioWashed Grapefruit        –     Compared w/BioWashed   
---
Oranges
 Freeze 25F. BioWash saved all fruit & income   –  Adjacent grove lost all fruit & income
---
Limes
 Lime Diseases eradicated              –      Yields: 14 lime clusters
---
Pomelos   
7 years barren, then BioWashed             –                 Larger sizes fill more cartons
---
Tangerines
From 300 inedible to 3,000+ sweet and juicy
---
Mangos
Previous season: 50+/- mangos, then BioWashed. Yield 800+
Freeze Protection
26F freeze. BioWashed flourished. Non-BioWashed grower lost annual income
Tree growth difference: Foreground trees were not BioWashed. Mike is holding BioWashed tree in left hand
Earlier harvest: 7 months                     –            $1 million on 25 acres
---
Corn -Drought
BioWashed: Flourished during drought       –    Adjacent field: Not BioWashed
---
Landscape
 Grass  December 2nd               —    BioWashing       —                + 30 days                             
---
 Onions                                                  Okra
---
Pasture grass
---
 Soybeans
---
Flowers
Orchids – The BioWashed difference      More, larger, longer lasting
---
Hydroponics                        Garden veggies 
---
Grapes  
Vineyard rescue: 4 barren years, then BioWashed
---
Oats
Severe Texas Drought 2005
No BioWash; No oats                                           BioWashed; Bumper crop
---
Palm trees
 BioWash + 10 days difference:  Two additional inches
---
Peaches
Earlier Blooms; earlier marketing   —  Sweeter, nearly 2-pound peaches    —   NY:  Survived 19F freeze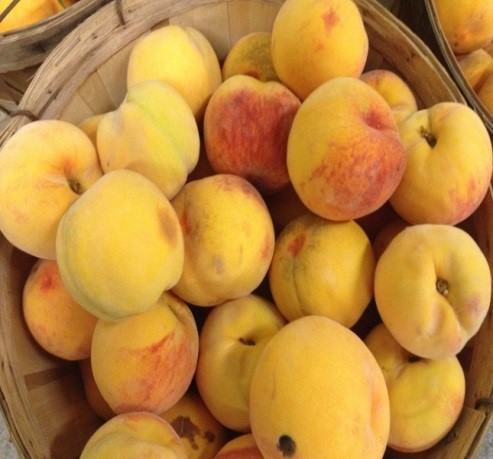 Peppers                      –                                                  Beans      –           Pomegranates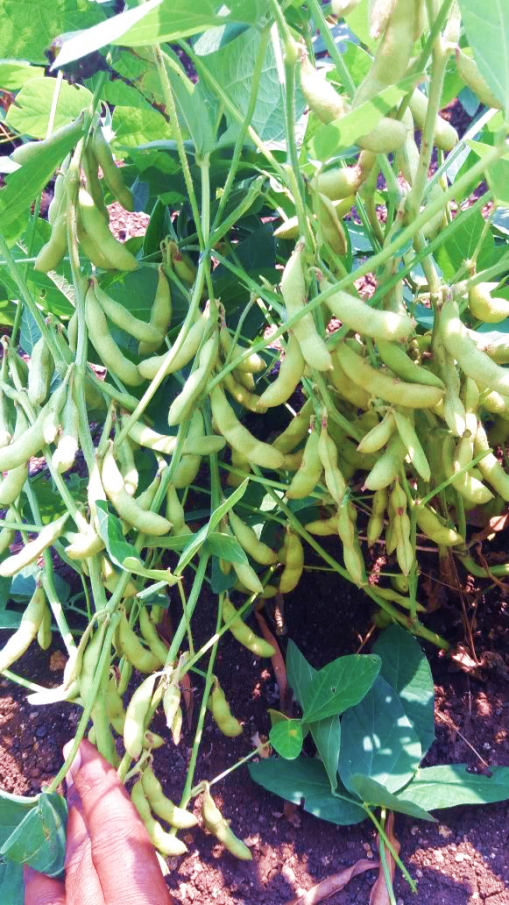 ---
---
Tomatoes
Tripled yields is common
---
Roots
The BioWashed difference
Why BioWashed potatoes flourish                   —          BioWashed corn roots
 Non-BioWashed & BioWashed roots
                                                         Girl in drought stressed      —       Male: Rescued w/BioWash
---
Sweet potatoes
The BioWash difference     –    Small patch fed family of 5 all winter     –        Happy home gardener
---
Vines
Watermelons – "Biggest, sweetest ever!"                               Cantaloupes: Bountiful harvests                                  
---
Post-Harvest Benefits
Extended edibility and marketability
Food Freshness    Day 1                                                                 Day 14
Spoilage delay: Several days up to 6 weeks
The BioWashed tomato was delicious after 46 days @ room temperature
A Single BioWashed Tomato Plant!